Photo Booth Referral Program. Don't miss out!
SPREAD THE WORD AND MAKE SOME CASH.
We all know how valuable word of mouth referrals are. Therefore, @ JCreativeStudio, we believe those who refer friends and family to us should deserve a BIG piece of the pie.
EVERY TIME someone books a photo booth package on your referral, YOU WILL RECEIVE $50 IN CASH* and the Person referred will receive $50 OFF on their photo booth package.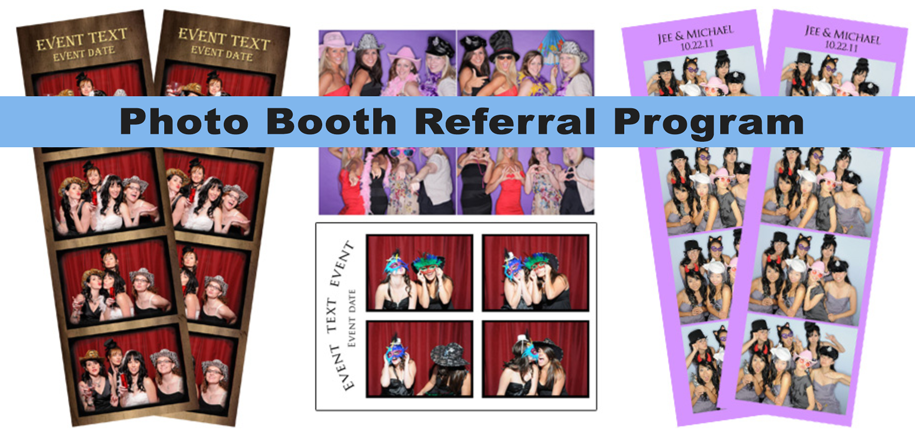 Every time, people! There's no coupons or special codes to remember and no limits. Best of all, it's easy.
We all love to talk about our experiences and that is all it takes to earn referral dollars. It can be as easy as sending someone to our website!
All you have to do is tell the person you are sending to us to mention your full name, phone # and email. THAT IS IT!
Piece of cake right? We believe so.
---
*Referring customer is responsible for all applicable taxes. We

will send you a friendly e-mail when one of your referrals has booked a photo booth package; checks are mailed at the end of every month. Offer is subject to change and cannot be combined with any other offer.